Our beloved Nuria, a charming pal in our forum, and wonderful janeite, has sent us the following article, that many of you will enjoy. Nuria is writer and you can buy her new and interesting novel here:
Los Inversores de la Máquina del Tiempo
Darcy, that secondary character in the imposing Pride and Prejudice.
I had been ignoring this novel due to its title. It was so formidable, Pride and Prejudice. It sounded like Crime and Punishment or Blood and Sand. The contents must be terrible!
Then, another obstacle rose: Mansfield Park. I read S&S and I fell in love with Jane Austen, but then MP fell in my hands and I stopped short reading her, afraid of what could come next…after a while, very bravely, I treaded into Lady Susan, and it was so jolly and diverting, I got into Emma, a wonderful novel. Then I received as a gift a wonderful pack with Persuasion, Sanditon, Northanger Abbey y part of her juvenilia. After all these wonders, there was only one left: the imposing title. I really hoped it wasn't Mansfield Two.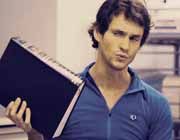 I had no idea what was it about, I didn't need to, it was Jane A., and with a recently acquired hate for spoilers (when I read S&S still in the first third of it I had to skip to the end to see whatever happened to Elinor or I could die of anguish!!) I started to read it.
After a few pages there's a character that outshines the rest, Elizabeth Bennet. I quite liked her, took her hand and followed her, and Jane, her dear sister, too.
I saw how Jane was falling rapidly in love with Bingley and he was too, but his companions were a great obstacle between such a lovely couple. Lizzy was their only ally.
I was glad when after a few pages Lizzy´s love appears, Wickham, a handsome and poor but also kind and amiable man who was the victim of a great injustice by one of the secondary characters, Darcy, the friend of Bingley. By that time, I already had learnt to despise Bingley´s friend. He tended to be boring, disdainful or sententious, depending on the weather. Every time he spoke it was to wind up people. Every time he appeared I protested: Here comes again Darcy the bore!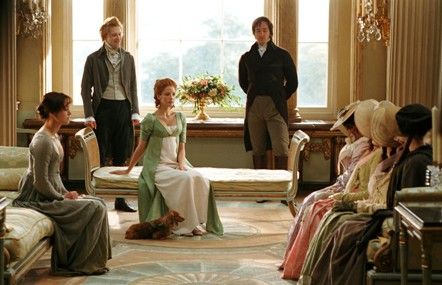 But with this great injustice I saw he should be defeated by Wickham sooner or later.
I joined Lizzy in her discontent in the Netherfield ball. It should have been her first ball with Wickham but it couldn't be otherwise, the lovers have to be separated before the final union. Poor Lizzy dances only with disagreeable men but at least it's a night of complete happiness for Jane. Happy prospects in the offing. Bingley must be about to declare his love.
But suddenly Bingley disappears –no doubt, separation before the final union- and we suffer with Lizzy for Jane, and suddenly Wickham is interested in Miss King, who has money, unlike Lizzy, so we don't like him anymore. Winter passes in loneliness. But she's the heroine, so I expect new adventures for her.
And they do happen. As she visits Charlotte in Hunsford, she meets the dashing Colonel Fitzwilliam. He´s kind, amiable, good looking –or I imagined him so-, good talker…they are starting to fall in love, surrounded by an amusing group, including his always-in-the-shadow-boring-his-shadow cousin Darcy. Well, sometimes Darcy speaks, but he´s such a funny guy (in the sense of saying and doing inadequacies all the time. He couldn't make Lizzy or us laugh if his life depended upon it) he always manages to vex Lizzy.
However, Charlotte warns Lizzy about Darcy perhaps being in love with her, but it's dutifully discarded by both of us as obviously mistaken. It's clear he´s going to marry his boring and rich cousin.
Meanwhile, Lizzy and the Colonel make advances. They even walk together and talk about important things. He hints he likes her but he hasn't enough means to court anyone without thinking also about money…obviously, obstacles should arise before the final happy union.
In this walk, Lizzy learns Darcy has much to do with Bingley and Jane´s separation, he´s still more despicable than we thought, so he should find his comeuppance sooner or later.
And it comes sooner that we expect. Suddenly he comes to visit her, knowing she's on her own, and declares himself!! She is wonderful rejecting him, as he deserves. He says he´s in love but he doesn't look like it.
Anyway, as he´s been accused of so many crimes, he decides to defend himself with a letter explaining his part on them. He hands it the following morning.
Lizzy admits as reasonable what he says about Wickham and also about Jane he may be right in some points…Er, the thing is…from this moment on, Lizzy is not in love with Darcy, but I do want her to be. Well, actually, she's had had a strange fixation with him since the Assembly Ball…Darn, I had no idea this was a detective story! So, this is when I join the mainstream and we read the same novel.
I only happened to accept as the truth everything Lizzy said and thought. It was great fun. Since then, I've reread the novel like most people, with an eye on Darcy, but I swear it was also great fun when I thought him to be the baddie and a great and wonderful surprise when he turned out to be the hero.
Nuria de la Nuez, 2013